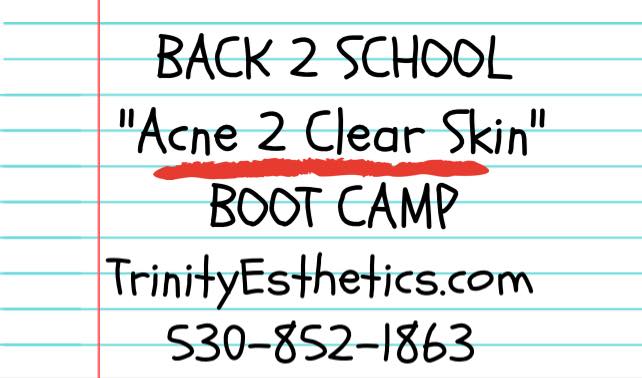 Do you want clearer skin before the school year starts? Do you need one on one professional help achieving your skin care goals? With my "Acne 2 Clear Skin Boot Camp" you will receive three weeks of in office skin care visits (2 to 3 times per week as needed), a Marrvelous Skin home care starter kit, Integrative Nutritional Health Coaching to get to the root cause of your skins inflammation, and 25% discount from the Marrvelous Skin acne skincare line for three months following your personalized program all for the low price of $300 (valued at $650).
With 20 years of experience working with teen and adult acne and holistic training in Nutritional Aesthetics I can help you heal your skin from the inside out. My goal is not just a quick fix, but to teach you how to have healthy unblemished skin, always. No matter if your acne is hormone related, poor diet, or just bad hygiene habits, I know I can help you achieve all your skincare goals if you follow my proven skincare routine and make it a habit.
Call 530-852-1863 for a free consultation to see if working together is the best thing for you and your skin. Limited number of appointments available before the school year starts, so don't wait.
*Parent or guardian approval required for students under the age of 18.